Building with Glass: Aesthetics and Functions Seminar 2016
Using glass is one of the biggest trends in modern architecture today. It is a symbol of the modern world, with newer buildings consistently featuring glass on their facades.
However, are we fully equipped with the proper knowledge when it comes to glass as a building material? Singapore Safety Glass, together with four other glass industry experts from Bystronic, NSG Group, Kuraray and Pleotint shared on glass as a building material in today's market. Many of the attendees (mostly architects) found the seminar to be very informative and useful. A product showcase also took place outside the auditorium, where guests could learn more about the different glass products used in buildings these days.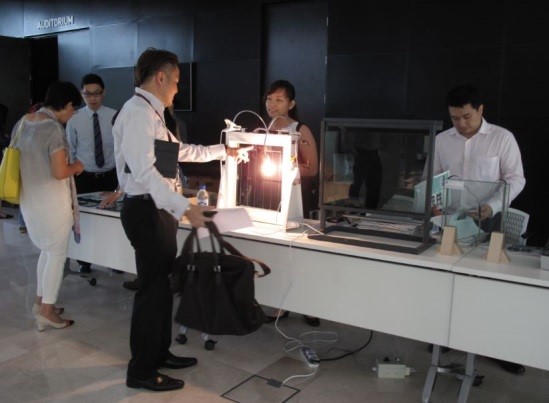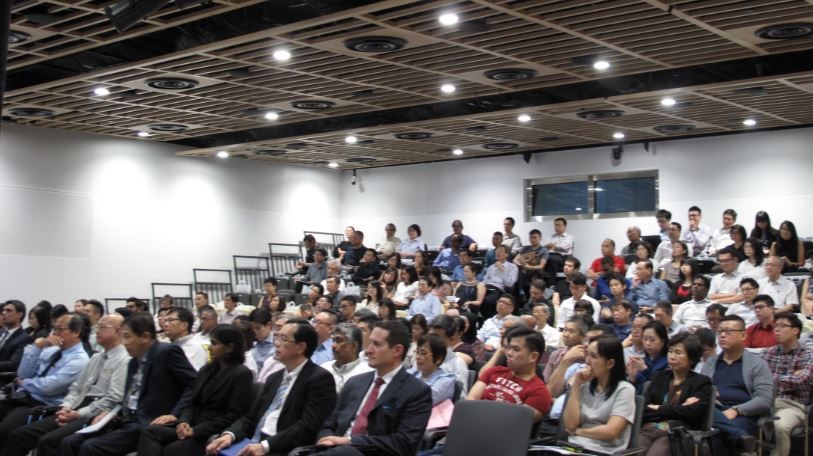 Mr Stephen Weidner from NSG Group covered how glass as an exterior facade has evolved from a static structure to a dynamic design, offering the ability to change certain features of the facade to provide additional functionality.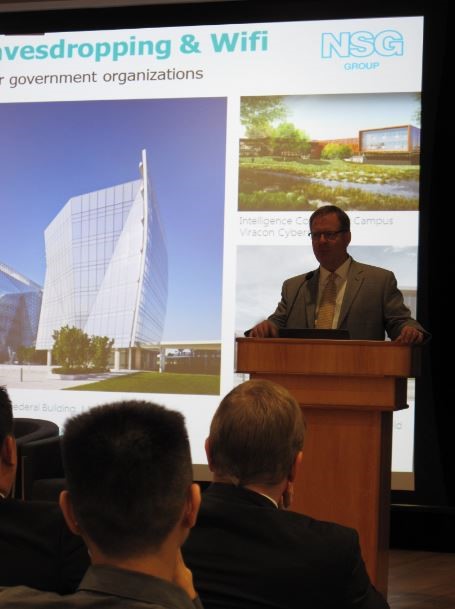 Mr Mak from Bystronic gave an in-depth introduction to insulated glass, including some technical aspects that proved useful to the audience.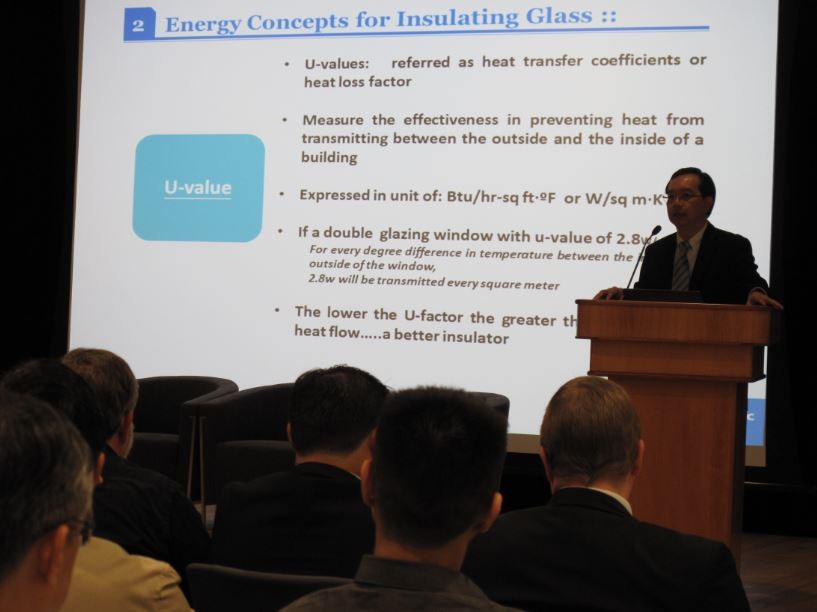 Mr Gary Lee from Singapore Safety Glass discussed how to choose the right glass for any building projects, and also revealed some of the new glass trends seen today when designing for the interior.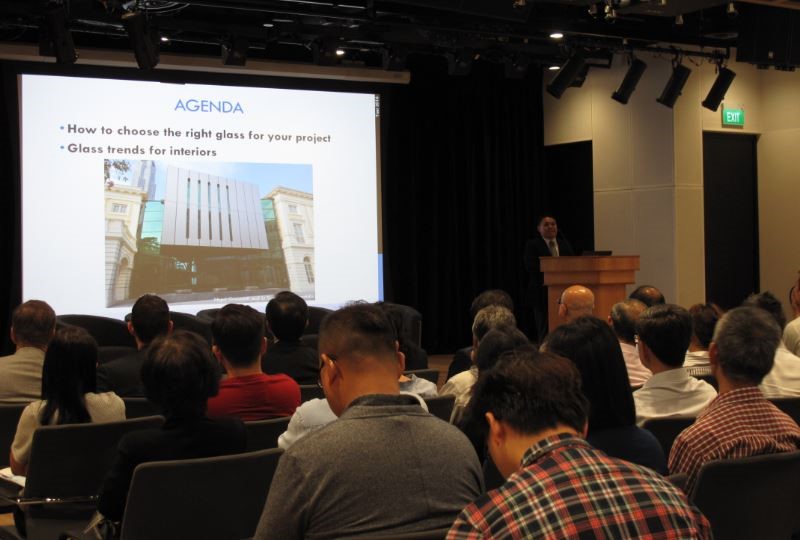 Dr Harlan Byker from Pleotint shared about dynamic thermochromic windows, a technology that allows windows to tint to a darker shade according to the intensity of the sun.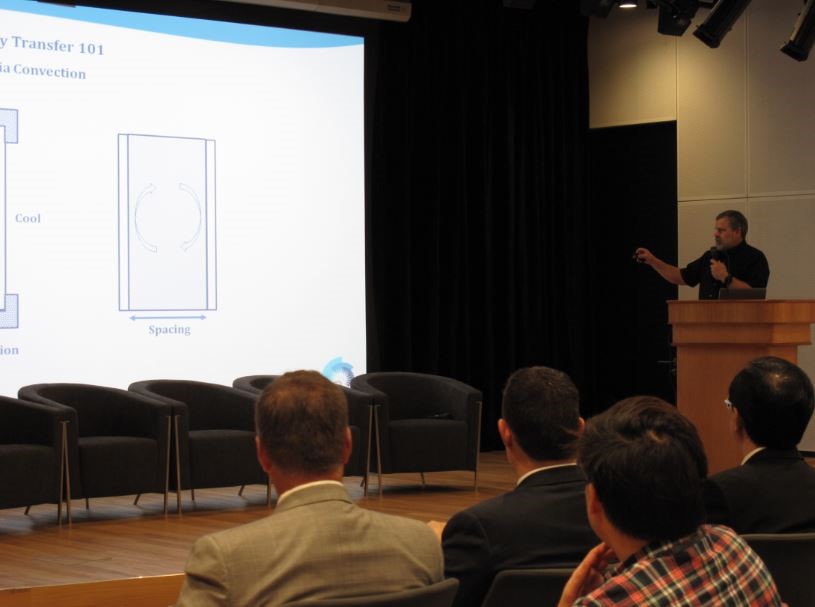 Mr Christoph Troska from Kuraray presented on the advances in laminated glass due to the evolving needs of architects and specifiers.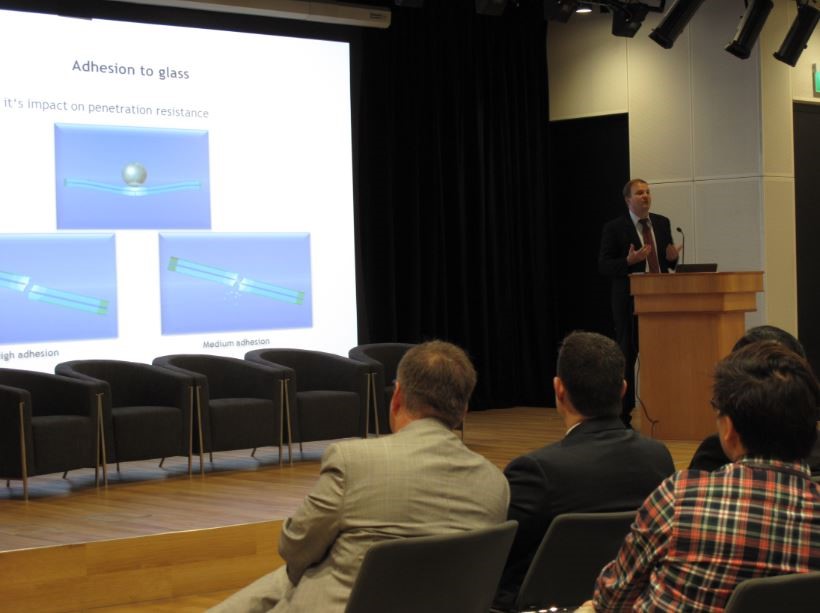 It was a great honour to have the speakers with us amidst their busy schedules:
Mr Stephen Weidner, NSG Group
Mr Mak Kwan Hoong, Bystronic
Mr Gary Lee, Singapore Safety Glass
Dr Harlan Byker, Pleotint
Mr Christoph Troska, Kuraray