Blinds are popular shading options as occupants prefer all-or-none daylighting through the windows, notwithstanding frequent dusting and bent slats or messy cords. By enclosing blinds in an insulated glass unit (IGU) however, we have the conceptualization of a solution that, with added benefits can be the ideal eco-shading window. SSG VariShade is the epitome of window solutions that helps you to regulate light, buffer against heat and sound, and save money all in a single fitting. The layer of non-convective air in between glass panes reduces the amount of solar heat and sound transfer across the installation, offering a senses-pleasing indoor experience.
There are three options in controlling the blinds. Firstly, the manual option allows the tilting of the blinds using an external knob. Secondly, the electronic option can be designed to work in tandem with your in-house automation system and up to 11 other sister blinds, offering motorised solutions for greater convenience. Thirdly, the blinds can be controlled via a patented magnetic actuator attached to the glass pane without visible wiring. The glass unit on its own will be void of power supply as the actuator is the sole source of power that allows the blinds to function. This model can be designed to work with a wall-switch or remote control. It can also come with an attached solar panel to harness the renewable solar energy for operation, as a sustainable solution to a greener world.
There is also cost savings aplenty from adopting SSG VariShade as a window or façade glass. Firstly, maintenance hassle is reduced as materials used for the blinds are hard-wearing and the enclosure of the blinds eliminates the need for cleaning. Secondly, the heat insulation properties of the unit minimises interior air-conditioning loading, which subsequently means more energy efficiency and cheaper bills. It is the perfect light and privacy solution for conference rooms, offices with East-West facings and even homes!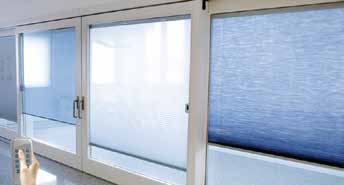 Production Information
| Type of control | Description | Maximum number of blinds |
| --- | --- | --- |
| Rechargeable battery | Rechargeable actuator attached to the magnetic connector on the glass acts as the receiver and the sole source of power. Blinds can be adjusted by using the remote control or the magnetic connector. | 12 |
| Centralized control system | One or more blinds can be controlled simultaneously from a single position or by remote control. | 12 |
| Manual knob | Blinds can be adjusted to preferred angle by turning an external knob. | 1 per blind |
Acoustic Barrier and Heat Insulation
The layer of non-convective air in between the glass panes helps to cut down on sound transmission and solar heat gain into the building.
Maintenance Savings
SSG VariShade is an effective approach to increasing occupant comfort & energy efficiency. It has a low cost maintenance as slats are enclosed in the inter-glass space, beyond the reach of dirt and allergens, hence eliminating the need for dusting or cleaning.
User Convenience
Varying the direct solar transmission of up to 12 blinds can be done with a single remote, right at your fingertips! There are also no issues with bent slats or messy cords, making it kids-friendly and hassle-free.
Heat Insulation
This design allows it to be used with SSG Low Emissivity Glass, as slats do not come into contact with the glass surface.
Versatility
SSG VariShade offers design flexibilities. From single-coloured pleated fabrics to duo-tone duette fabrics to reflective or opaque-coated aluminium venetian blinds.
Redirect Sunlight
Slats can be adjusted or made to redirect sunlight onto ceilings for soft natural daylighting.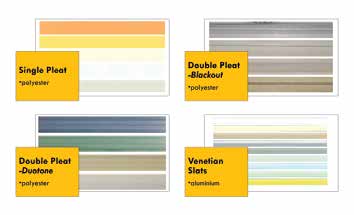 Available with an assortment of blinds in different colours and finishings, as well as your choice of glass panes, SSG VariShade can be tailored to specific aesthetics and performance needs.
Conference rooms
Homes, villas
Hospitals, health centres and clinics
Hotels
Offices
Partitions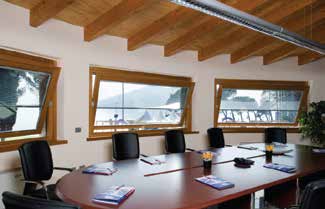 Productions Sizes
Maximum size varies with choice of blind type and approximates at 2500mm (W) x 2500mm (H).